Fjallraven Store in San Francisco,CAUS
Fjällräven San Francisco
San Francisco
Located in the heart of San Francisco's historic Jackson Square once a part of the famed Barbary Coast, today this historic district is one of San Francisco's premier destinations.
Brand center
We are the official Fjällräven brand center in San Francisco. Each of our sales associates are experts on our products. If you ever have any questions about waxing, repairs, or general care, feel free to drop in or give us a call. Let us help you pick out gear for your next adventure into nature.
Our mission is to develop timeless, functional, and sustainable outdoor equipment. Our products have a Limited Lifetime Guarantee for the original purchaser against manufacturing defects.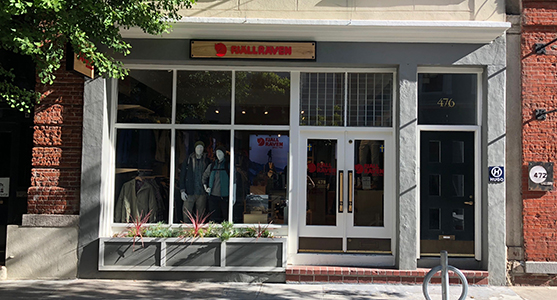 Opening hours
Monday

Tuesday

Wednesday

Thursday

Friday

Saturday

Sunday