Fjällräven Calgary Store in | Calgary, CA
Located at 815 17th Ave SW #130. Nestled in the foothills of the Canadian Rockies, this is an incredible location on your way to any mountain adventure. Enjoy the unique culture of Calgary and ask our staff for local hiking recommendations!
Brand center
Each of our sales associates are a great resource for local knowledge, let us help you pick out gear for your next adventure into nature. If you ever have any questions about waxing, repairs, or general care, feel free to drop in or give us a call. Many of our stores have an on-site tailor and repair service to meet your needs.
Our mission is to inspire the world to walk with nature. We are committed to maintaining our tradition of delivering timeless and durable products, designed for a lifetime of wear.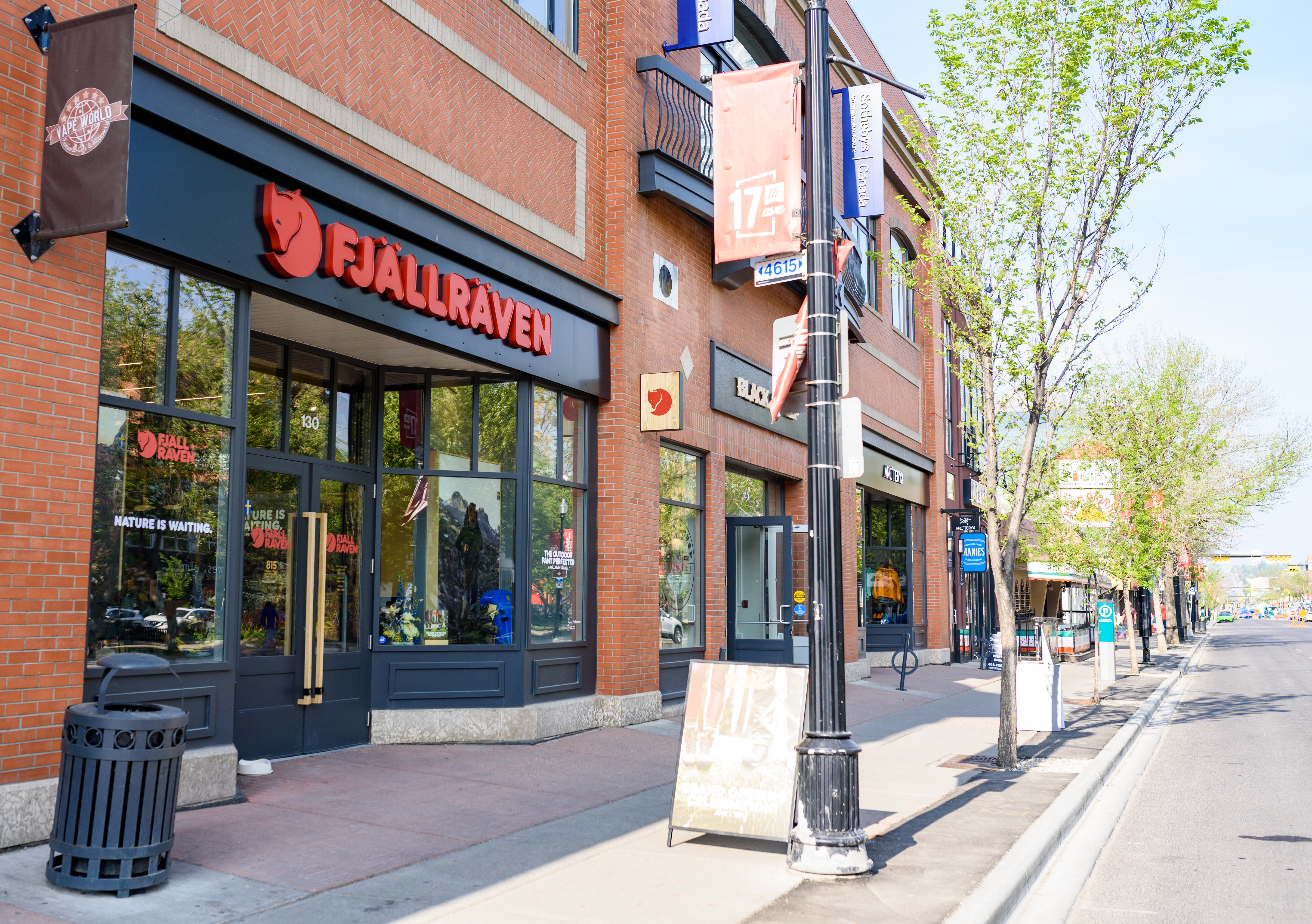 Special assortments
Bag Store
Wax station
Repairs
WE ARE TEMPORARILY CLOSED
Opening hours
Monday

10:00AM - 6:00PM

Tuesday

10:00AM - 6:00PM

Wednesday

10:00AM - 6:00PM

Thursday

10:00AM - 6:00PM

Friday

10:00AM - 6:00PM

Saturday

10:00AM - 6:00PM

Sunday

10:00AM - 6:00PM