Fjällräven Outlet - Castle Rock Store in | Castle Rock, US
Located at the Outlets of Castle Rock, our team strives to provide our guests with the best customer experience possible. With the Rocky Mountains as our backdrop, we are certain you can always find what you need to get geared up for your next trip into nature at a great price.
Brand center
Each of our sales associates are a great resource for local knowledge, let us help you pick out gear for your next adventure into nature. If you ever have any questions about waxing, repairs, or general care, feel free to drop in or give us a call. Many of our stores have an on-site tailor and repair service to meet your needs.
Our mission is to inspire the world to walk with nature. We are committed to maintaining our tradition of delivering timeless and durable products, designed for a lifetime of wear.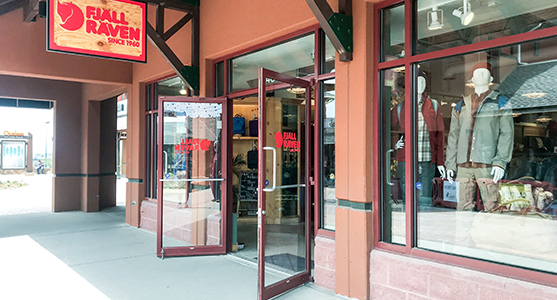 WE ARE TEMPORARILY CLOSED
Opening hours
Monday

Tuesday

Wednesday

Thursday

Friday

Saturday

Sunday