JAHIPAUN ROCCA Store | TALLINN
Welcome in the biggest JAHIPAUN ROCCA in the World. In the center of Tallinn, located in Tallinn, you are welcomed by our experienced staff of brand ambassadors. In our store you will find our seasonal collection. Which makes it possible to browse to our clothing and see what suits you best. When an item is sold out, our staff can try to order without directl being obligated purchase the item directly. This gives you the opportunity to decide in your own time.
On all our products we offer a 2 year guarantee. If anything is wrong with your product, feel free to come by or contact us. In the store we are capable of fixing smaller repairs ourselves. Our claims policy also applies to Fjällräven items purchased in other stores.
We intend to let you use our products as long as possible. Therefore we happily inform you about waxing, washing or impregnating our products to extend their use. These are also services we can do for you. For a complete list of our services, see our service pricelist.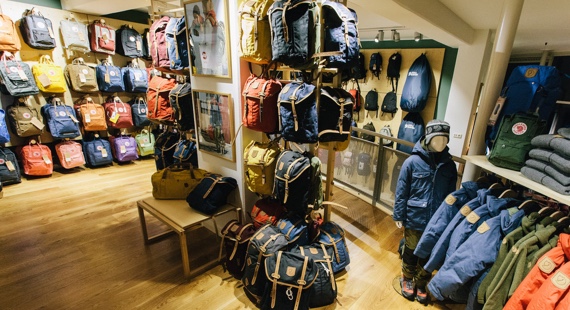 Available at This Store

Waxing
Bring in your favorite G-1000 item for a complimentary wax from our store staff.

Tailoring & Repair
All Fjallraven product includes our custom tailor and repair service.
Follow us
@fjallravenofficial