Fjallraven Store in Hong Kong,HK
Fjällräven Brand Center Hong Kong
Hong Kong
Welcome to the first Fjällräven Brand Center in Asia. We are a team of outdoor-loving people who follow the proud tradition of Fjällräven founder Åke Nordin, who more than 50 years ago decided to make nature more accessible to more people. From a small room in the basement in Örnsköldsvik, Fjällräven has now expanded to almost all corners of the world. But the fundamental ideas are the same; offering functional equipment that makes nature more accessible.
Service center
We are the official Fjällräven service center in Hong Kong. On all our products we offer a 3 year guarantee. If anything is wrong with your product, feel free to come by or contact us. In the store we are capable of fixing smaller repairs ourselves. Our claims policy also applies to Fjällräven items purchased in other stores.
We intend to let you use our products as long as possible. Therefore we happily inform you about waxing, washing or impregnating our products to extend their use. These are also services we can do for you. For a complete list of our services, see our service pricelist.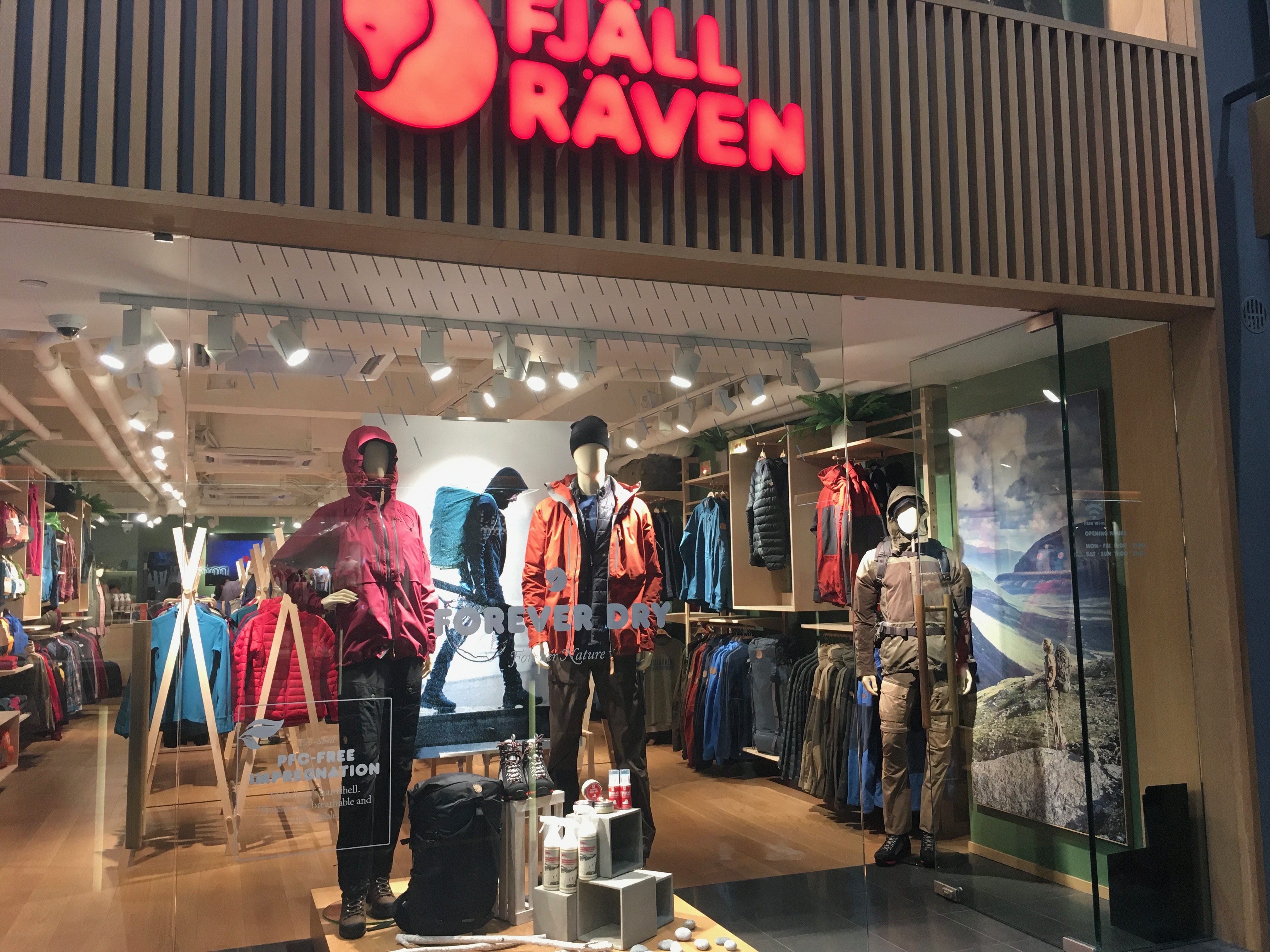 Special assortments
Bag Store
Tent Store
Wax station
Repairs
Opening hours
Monday

11:00 - 21:30

Tuesday

11:00 - 21:30

Wednesday

11:00 - 21:30

Thursday

11:00 - 21:30

Friday

11:00 - 21:30

Saturday

11:00 - 21:30

Sunday

11:00 - 21:30